Get extra protection with our handy Alpine Device!
It's easy to securely log into your Place Trade application, such as TWS, Account Management or Web Trader, using your Alpine device - simply enter the string of randomly-generated characters from your device into the Security Code field in the login box.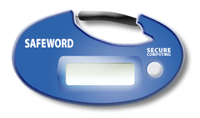 Secure Login with the Alpine Device
Start by logging into your Place Trade application as always, using your Place Trade username and password.
Turn on your Alpine device by pressing the small button to the right of the display.
In the Security Code field on the login box, type in the characters that appear in your device and click OK.


NOTE: The Challenge field will look slightly different depending on the application you're logging into.